Catherine and Grisha, owners of the Anatase charming bed and breakfast and chalet to rent, are sharing with you their mountaineering love and passion for Chamonix Mont Blanc. We are also renting the Aiguilles Rouges chalet and we also built the Walser Chalet as an eco construction that will be rented as well. They will assist you during your Bed and Breakfast's stay or when renting the self catered Chalet in the French Alps.
Because of their mountaineering professionals knowledge and long experience as:
ski instructors
paragliding tandem flight pilot
high mountain guide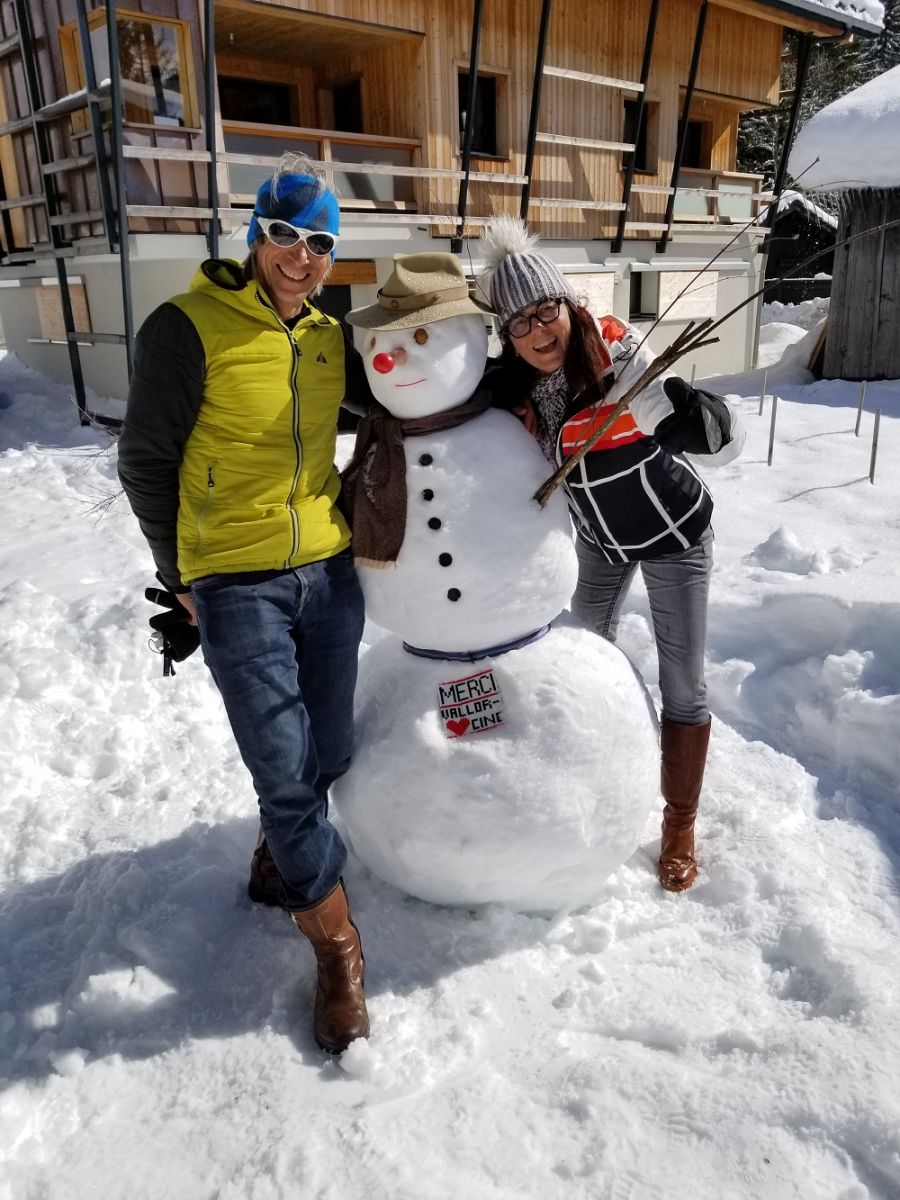 they are leading and entertaining their holiday mountain site with all the sports activities practicable in the Alps: rock climbing, alpinism, glacier trekking, paragliding, mountain bike, cannyonning, downhill ski, snowboard, off piste skiing, free ride, helicopter skiing, back country skiing. Hiking on the Mer de Glace or trekking on the Tour du Mont Blanc, skiing the Valley Blanc, climbing the Mont Blanc, admiring the glaciers, everything is available for you.
Please, visit the Anatase Bed and Breakfast and Chalet's owner and our mountain guides partners web site www.mountainguide-chamonix.com
The Chamonix Mont Blanc Vallorcine valley, close by Argentiere, where they are located, you will fall in love for it, just like them!